KPI and Target Management
Monthly Plan/Actual Tracking
Manage x-matrix targets and key performance indicators (KPIs) at any level. Create custom dashboards, roll-ups and countermeasures.
Hoshin and KPI Dashboards
Track monthly plan/actual progress
Align kaizen activity, projects and action plans
Reduce errors with automatic roll-ups
Countermeasure Tracking
Drive root cause to problem statement discipline
Multi-level pareto charting
Auto-alerting on task status and follow ups
"Optimizer has simplified and improved our standard corporate KPIs process. We now have consistent reporting, countermeasures, and rollups across all businesses groups."
Mark K. VP Lean, IDEX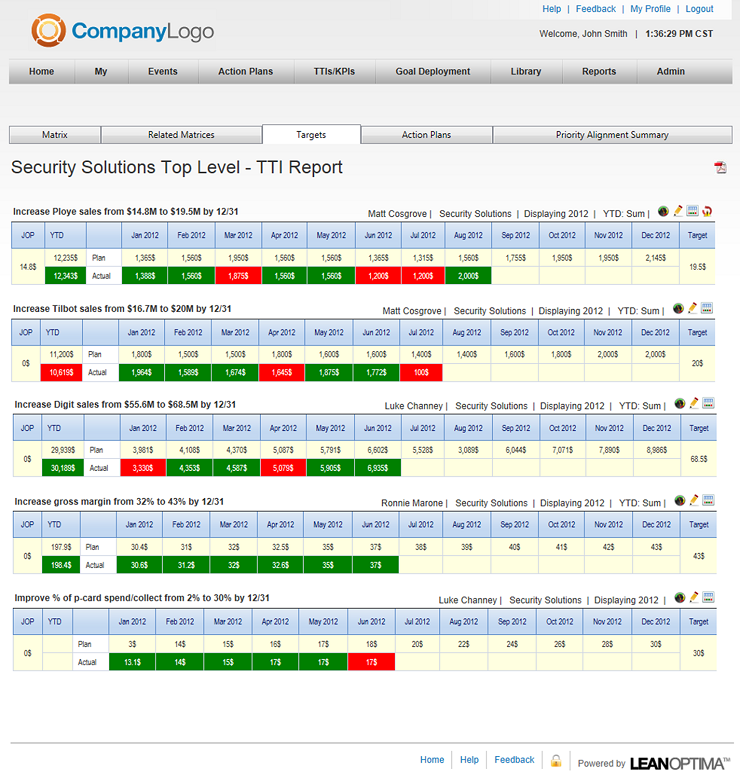 Manage Key Performance Indicators